How to Meet Your Neighbors
Imagine back to a simpler time of children riding bicycles or playing hopscotch while parents plant flowers or relax on the porch. Picture the smiling faces of a couple walking their new puppy as it says hello. It was a beautiful day in the neighborhood when life was less complicated.
About 57% of Americans say they only know just some of their neighbors, according to a 2019 Pew Research Center survey. Plus, younger adults are less likely to know their neighbors compared to older generations. In addition, we are faced with constant distractions from technology and endless commitments to activities. As a result, it can be hard to meet your neighbors. So how do you connect with the people living around you?
Here are some tips to help you introduce yourself to the friendly faces around your neighborhood
1. Let It Happen Naturally
Take an evening stroll down your neighborhood sidewalks. You'll be able to take a close look at the landscaping and details of how your neighbors made their houses into homes. Wave to people you see outside along the way.
If you feel friendly, introduce yourself to neighbors gardening or relaxing on their porch. There's no pressure to initiate a conversation if they seem busy; give it time!
2. Host a House Warming
Whether you've settled into a new home or have lived in the neighborhood for years, you can host a house warming party. Also, inviting your friends and family could ease the pressures of welcoming them to your home.
You can invite your neighbors through paper invitations in their mailbox or a note on their door. Also, consider yard games on the front lawn to encourage neighbors to stop by without pressure to host inside.
3. Get Involved
If your neighborhood has a Homeowner's Association, attend the meetings. Some neighborhoods have closed Facebook groups for neighbors to connect. Other communities use the NextDoor app to stay in touch. These are great ways to learn more about the people in your community.
Neighborhoods with a park may have a walking group that meets. Others may have a sports complex and hold team activities you can join. So don't be afraid to be the new kid on the block. You got it.
4. Lend a Helping Hand
An act of kindness can go a long way in connecting with your neighbors. For example, if you see them struggling with a home repair, bring them a tool you have that might help. Know they are going out of town for a few days? Offer to water their plants or take in their mail.
In the winter, you could shovel their snow while out shoveling your driveway. Pick up trash that may have blown into their yard. If you go out of your way to be neighborly, your neighbor might do the same.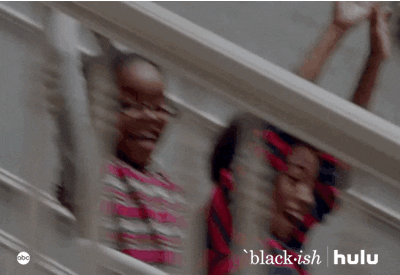 5. Plan a Play Date
Kids love to welcome new friends. Try setting up a play date with another family in the neighborhood to get to know the parents. This is an easy way to keep your kids entertained, and the conversation focused on your bundles of joy.
If animals are more your style, pets can make anyone feel at ease in an awkward situation. So whether you're walking your dog or have your cat in a stroller, show off your furry friends who like to meet other people. Fur babies are natural conversation starters, and it's a great way to gauge someone's friendliness.
6. Share Your Talents
If you have a green thumb and a new neighbor, consider gifting them a plant. Whether it's from your own garden or a store, the sentiment can make them feel right at home.
You may enjoy cooking and could bake a dessert or share recipes with your new neighbors. A small gesture can make them feel welcome and help your neighborhood feel even more like home.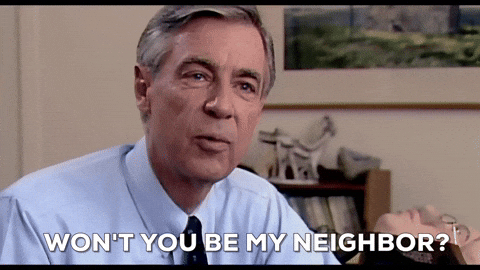 7. Be Courteous
As you make your house a home, stay courteous to your neighbors around you. Keep your yard clean and free from debris. Avoid double parking or cutting people off while driving through the neighborhood. When in doubt, treat others the way you want to be treated.
---
This article is for educational purposes only. WeStreet Credit Union makes no representations as to the accuracy, completeness, or specific suitability of any information presented. Information provided should not be relied on or interpreted as legal, tax or financial advice. Nor does the information directly relate to our products and/or services terms and conditions.